Lyme Regis House
Standard Rooms due to be refurbished for September 2019 intake
Address
2 Bagot Street, Birmingham, B4 7AY
If you're a student joining us in September, you'll be able to make the most of the £1.4 million refurbishment we're undertaking during the summer, ready for September 2019's intake. All of our Standard En-suite rooms will be upgraded with 3/4 beds, fresh paint, new flooring, blinds, desks and chairs, as well as many of the kitchens also undergoing a refresh.
Find the perfect home-from-home at Lyme Regis House. We deliver accommodation for Bournemouth University, offering you secure and comfortable surroundings so you can set sail on your education adventures.
A short bus ride from Talbot Campus and a speedy six-minute walk from the Lansdowne Campus, you'll never have to worry about missing a lecture!
Whether you fancy singing and dancing to eclectic live music at The Old Fire Station, or treating yourself to a reasonably priced cocktail with some slap-up grub, our contemporary property is only a stone's throw away from a host of restaurants and funky bars that you can get your teeth into.
If you are booking a room for September 2019 for the first time, please visit www.bournemouth.ac.uk/why-bu/accommodation/how-book-accommodation
Standard En-Suite
Our Standard Rooms in Bournemouth offer more than just a place to stay. With a 3/4 bed and en-suite, you can make memories and friends in your new home.
Studio Room
Experience freedom in one of our spacious Studio Rooms in Bournemouth. Have your own space you can call home, complete with private kitchen and en-suite.
What types of accommodation are available in
Lyme Regis House?
At Lyme Regis House, we have two types of accommodation to suit your personal taste and bank account. Take your pick between our comfortable Standard Rooms and self-contained Studios, which both come with luxurious en-suite, plenty of shelves for your family photos and revision folders and a comfortable 3/4 bed so you can drift off to sleep without counting sheep. Get to know your flatmates in the shared kitchen and living area over dinner, where you can be the host of movie night or pre-drinks. If independent living is more your cup of tea, our quality Studio Rooms have everything you need in one place. With your own private kitchen, you don't have to worry about being the butt of the joke if you burn your beans on toast, and you'll have plenty of space in the open-plan living area to kick back and relax after a tiring day at the library. Whichever room you choose, you can make new friends at one of the many events run by your ResLifeBU team in and around the village too!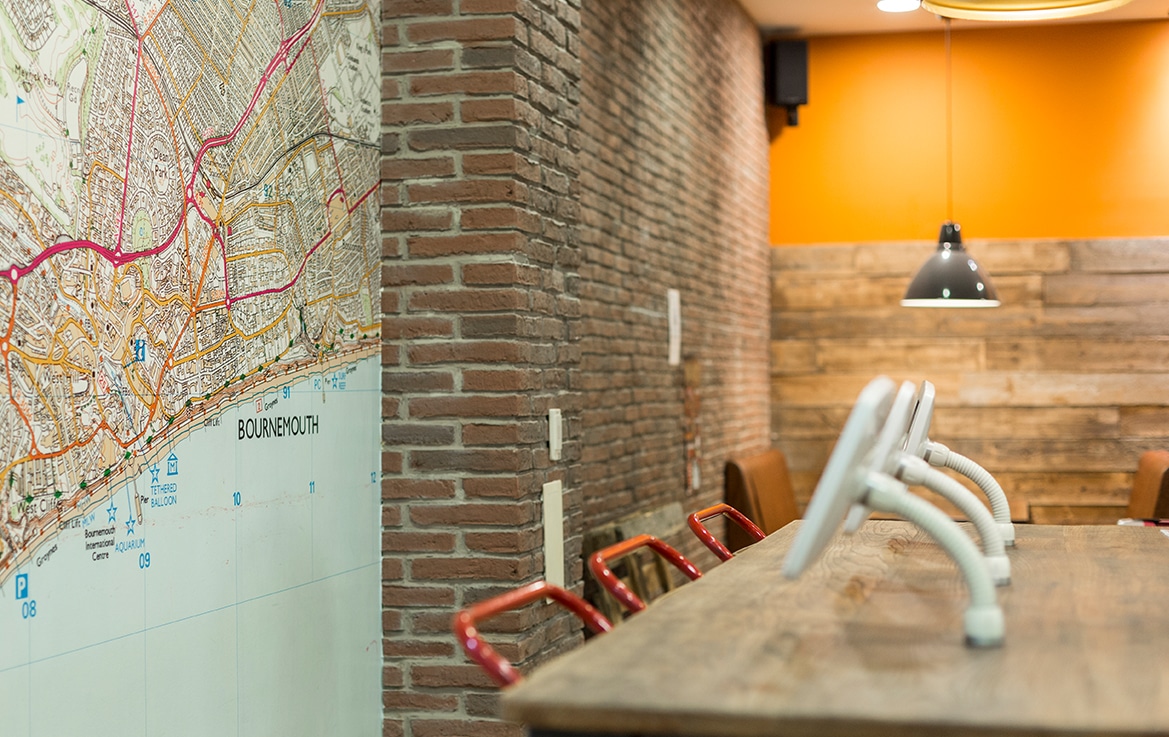 Which utilities are included with your rent?
All of our accommodation is all-inclusive, so electricity, water and internet costs are covered in the weekly payment. We also provide you with an on-site laundry room so you really have no excuse to wear those socks three days in a row! If you ever feel a tad homesick, we have a handy parcel service so you can receive all of your home comforts from mum. Most importantly, we've got your safety down to a tee. We have 24-hour security/support and inclusive contents insurance for your peace of mind - all day, every day.
Refurbishment on Standard Rooms due for September 2019 intake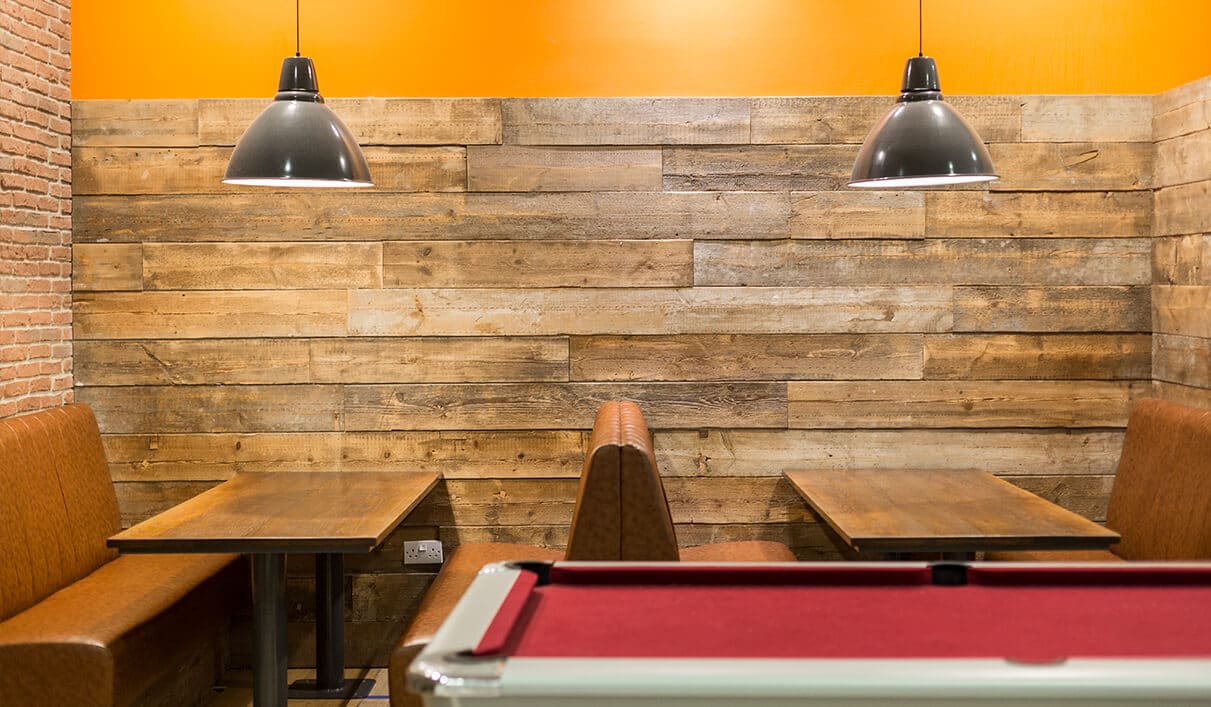 Discover your city
Whether you're exploring quirky pubs, belly laughing at a comedy club or taking a leisurely walk along the UK's best beach, you'll never be left twiddling your thumbs.
Bournemouth University

Next to student accommodation

Bournemouth Airport

11 minute drive

Bournemouth Train and Coach Station

Six minute walk