We have signed a pledge to change the way we think about mental health at work and how to be more aware for its residents and the sector as a whole.
We are committed to continuing the behavioural work we're already doing with Rethink Mental Illness in creating a more 'mentally healthy' workplace and environment.
Today (Thursday, February 1), on Time to Talk Day 2018, the student accommodation provider's UK CEO, Richard Gabelich, was joined by Stephen Field, of Rethink Mental Illness in signing the Time To Change pledge.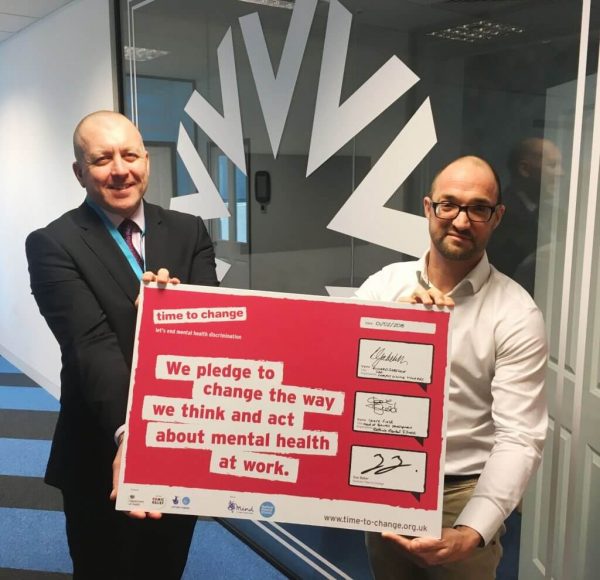 Earlier this month, through our report – Mental Health at University: Bridging the Gap – Campus Living Villages called on higher education institutions to work together and do more to ensure students experiencing poor mental health know that help is available.
The report revealed that 41% of the 2,000 students surveyed consider themselves to have poor mental health, and 39% have felt suicidal1. This is almost double the national average2 and, if extrapolated for the UK student population, would mean that almost a million students may be struggling to cope3.
Later this month (February), we'll be joining forces with Rethink Mental Illness, students and universities across the country in hosting a roundtable, which will strive to understand how the sector can collaborate to ensure that students struggling with mental health at university can access the support they need.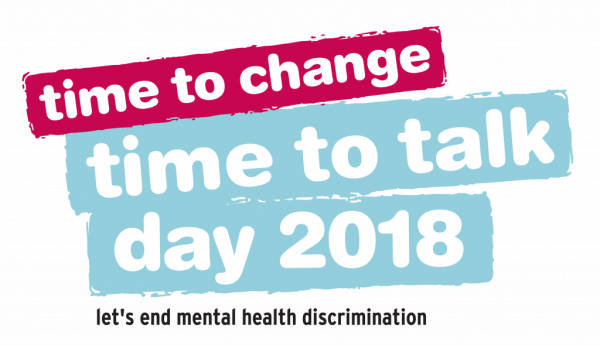 Mr Gabelich said: "We know that from our recent report that too many students across the UK are struggling and we know there is always more we can all do. By signing the 'Time to Change Pledge' we are making a public statement of our aspirations to tackle mental ill health and the stigma that surrounds it."
"Like many other organisations in the higher education sector, at Campus Living Villages we're passionate about supporting students. Based on feedback from university and charity partners and our on-site staff, we're investing in staff training on mental health – with a lot our staff already becoming Mental Health First Aiders or Mental Health Champions."
"With the continued and amazing support from Rethink Mental Illness we're looking at other innovative ways to collaborate and help contribute to supporting our staff, residents and university partners."
Mr Field added: "Working closely with Campus Living Villages is enabling us to look further into how we can better support students.
"It's extremely worrying and unacceptable that so many students have had thoughts of taking their own life and are experiencing problems. We all have a responsibility to provide the best support possible and by working in closer collaboration and providing smarter communication it will help us create a student community who no longer feel isolated and unable to reach out for the help that they need and deserve."
Time to Change, run by Mind and Rethink Mental Illness, is England's biggest programme to challenge mental health stigma and discrimination.
Notes to editors
Read the full report – Mental Health at University: Bridging the Gap.
Research was conducted by The Student Room. A quantitative survey was conducted between 1st May and 18th July 2017, with a representative sample of 2121 student respondents. A qualitative survey was conducted with 53 of the participants from the first survey between 24th August and 22nd September 2017. Both surveys were conducted online, and respondents included domestic and international students aged 17 and above, from Foundation Year to PhD level.
Mind reports that 1 in 4 people in the UK will experience a mental health problem each year: https://www.mind.org.uk/information-support/types-of-mental-health-problems/statistics-and-facts-about-mental-health/how-common-are-mental-health-problems while NHS data shows that a fifth of adults report that they have thought of taking their own life at some point: http://digital.nhs.uk/media/32987/APMS-2014-Full-Report/pdf/Mental_health_and_wellbeing_in_England_full_report
Universities UK reports that there are 2.28 million students studying at UK higher education institutions: http://www.universitiesuk.ac.uk/facts-and-stats/Pages/higher-education-data.aspx, so two fifths of this is 912,000 students.