As a student accommodation provider, we're regularly made aware of the struggles with mental wellbeing faced by today's student population.
We have worked alongside The Student Room and our charity partner Rethink Mental Illness to conduct research into the realities, causes of and contributing factors to this continuing rise in student mental health issues. 550 students responded to our Mental Health Survey, with participants ranging from individuals who have experienced difficulties with their own mental health for years, to those who think of themselves has being completely unaffected.
An alarming 84.7% of the survey respondents were female, highlighting the huge disparities between the stigma people of differing genders face and varying willingness of females, males and other genders to open up about their experiences.
What's more, the majority of respondents – 56% of them – said that they would class themselves as experiencing mental health issues. Worryingly, 50.7% had self-harmed and, most shocking of all, 51.8% had considered suicide.
We looked in to how these mental health symptoms and issues are affecting different cross-sections of the student community.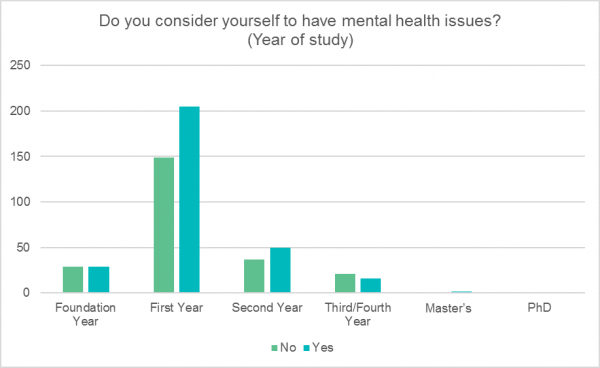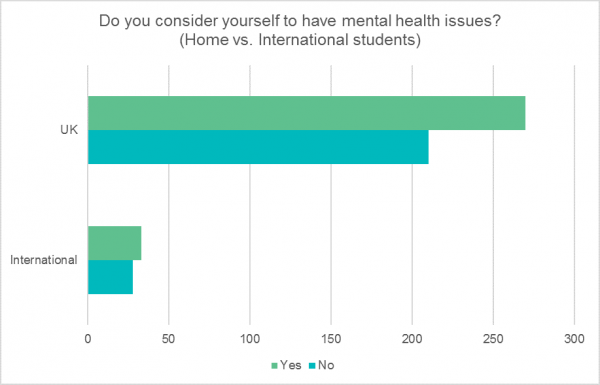 We also asked those recipients (who identified as experiencing mental health issues) what has stopped them from seeking professional help.
Personal:
"It's easier to do it my way"
"The determination to sort it on my own"
"Seeking professional help doesn't always help in circumstances where the pressure of exams and assignments causes immense low energy and anxiety"
"I don't want my parents to find out"
"Stigma associated with mental illness & previous bad experiences seeking help"
"Afraid of being a burden"
*6 people said anxiety, 3 said embarrassment*
 Professional:
"I don't want anything on my medical records as it'll affect my future profession"
"Fear of not getting a job in the future"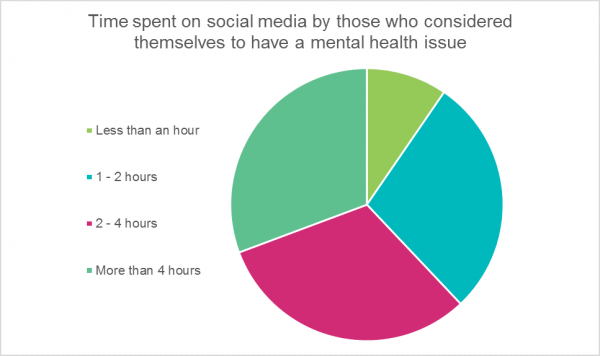 With these concerning statistics providing a snapshot of the depth of the issues amongst the nation's students, it's more apparent than ever that we take action.
We place student wellbeing at the very core of what we do, ensuring residents are fully supported as they transition into student life. Our Village Life programme focuses on approaching wellbeing from various angles; financial, physical health, mental health and nutrition.
68% of respondents said that they know who to go to on campus, or in their halls, for help and advice. However, that still leaves 32% who are unaware of the support offered by their halls of residence, so it's clear that we can do even more.
Working alongside 42nd Street mental health charity, we have been running a mental health pilot scheme at Salford Student Village since September 2016. The scheme, which involves training staff to notice early signs of a decline in a residents mental wellbeing and provide them with the knowledge of where to signpost those in need to, will be rolled out across the UK from September 2017 with the support of Rethink Mental Illness.
The full Resident Mental Health Report will be available this summer, with focus groups running with the survey participants in the coming weeks.