John Lester and Eddie Colman Courts
A short walk from University of Salford and a stone's throw from Salford Shopping Centre, your new apartment in John Lester and Eddie Colman Courts will help you to enjoy a happy, social and convenient student lifestyle. We're not the only ones who think so either – we're the uni's only affiliated accommodation partner and we operate in partnership with UoS to ensure we provide a great experience.
As these halls are available to first years and returning students as well as post-grads, nursing and healthcare students, they're a great choice for uni-goers who'd love to meet a diverse range of people, partying as much or as little as you like. Our fun residential activities will help you to come together with likeminded people so you can craft your uni experience your way!
At John Lester and Eddie Colman you'll be able to relax and unwind with new friends in our lively social lounge, complete with social spaces and pool table, or cook out in the sun in our BBQ area. For the sporty and health-conscious among you, we're also pleased to offer a half basketball court in the courtyard and a FREE on-site gym!
Room types
Find your perfect room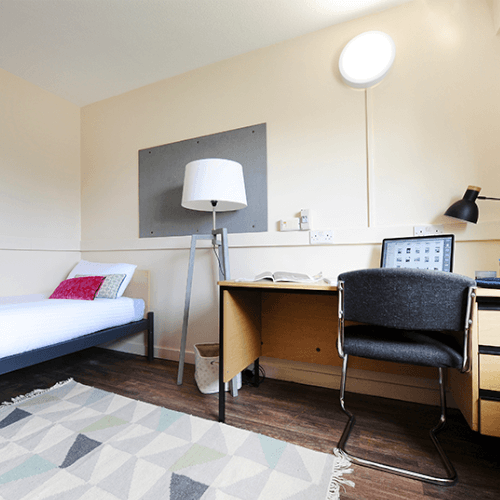 Bronze Room
If you're looking for a place to call home during your time as a Salford student, our Bronze Rooms are amazing value for money. Book yours today!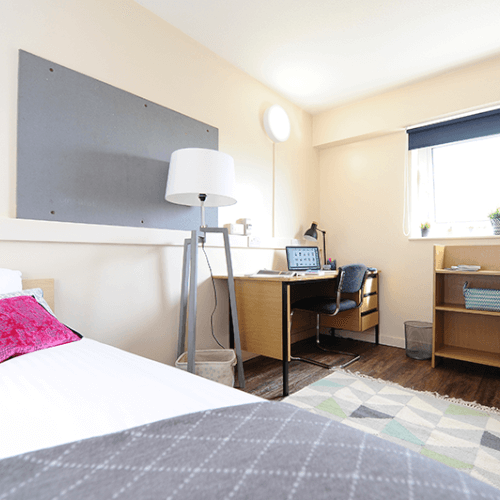 Silver Room
You can have the best student experience with a room to match, in one of our spacious Silver Rooms in Salford. Book yours now and start making memories!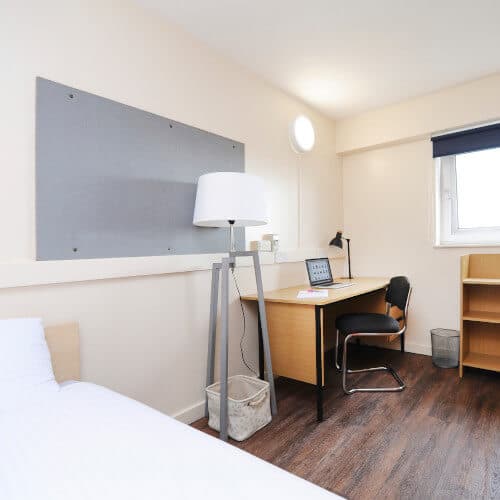 Silver & Lounge Room
Discover your dream student home in Salford today. Relax in a modern single room with social shared kitchen and start making unforgettable memories today.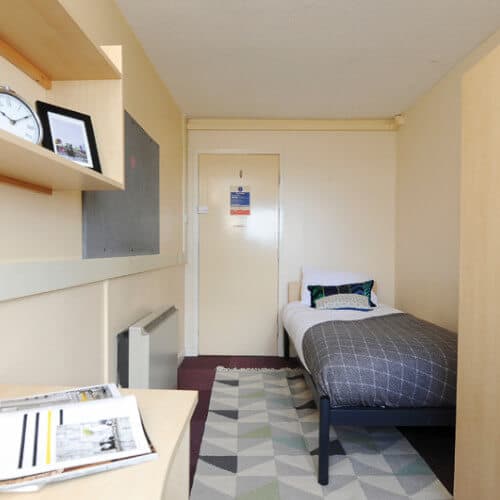 Gold Room
Wake up to a great view in one of our Gold Rooms in Salford. With refreshed interiors, sociable kitchen and comfy bed, you'll feel at home in no time!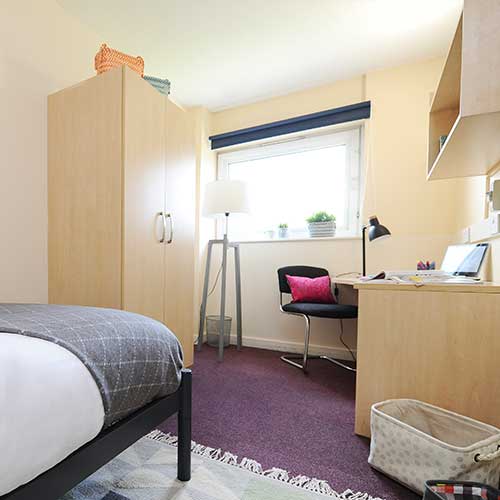 Platinum Room
Check out our refreshed Platinum Rooms in Salford. With modern space, small double bed and social kitchen, you'll have the time of your life!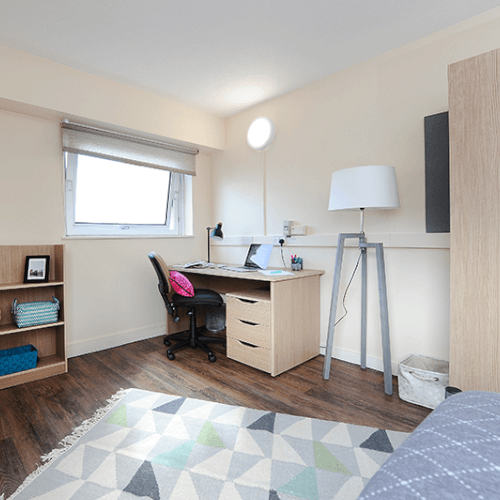 Diamond Room
Explore our modern and spacious Diamond Rooms in Salford. We provide a double bed, your own desk and more. Book yours today.
What types of accommodation are available in
John Lester and Eddie Colman Courts?
We have six room types to choose from in John Lester and Eddie Colman Courts, including wheelchair-accessible accommodation. Costed from Bronze through to Diamond, you'll live in a three or four-bedroom apartment with a shared bathroom and a good-sized kitchen where you can cook together and host pre-drinks. Each room also comes with a single or double bed and there are some Silver options on offer which include a comfortable lounge, if you'd like to spend your downtime in private with your flatmates.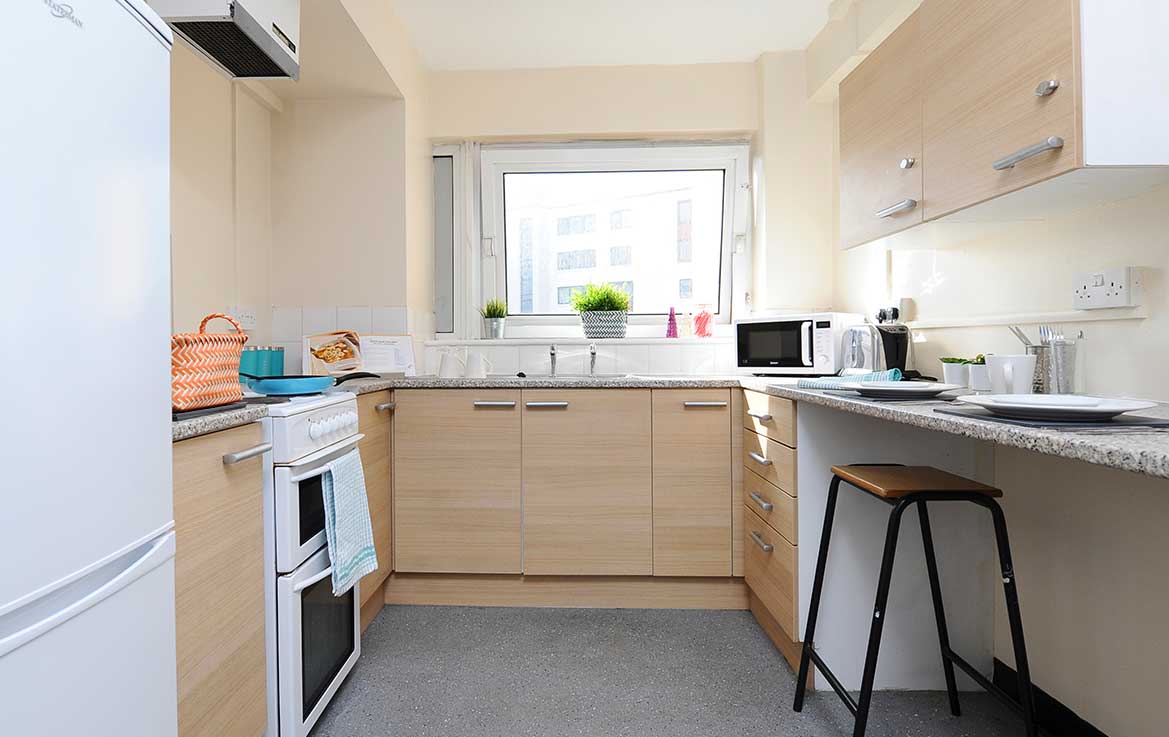 Which utilities are included with your rent?
Thanks to our all-inclusive rates, you can cross utility bills off your worry list for university. Whichever option you choose, electricity, water and WiFi internet will be included in your weekly payment, as well as contents insurance. That way, once you've budgeted for rent, there's no need to plan for a host of different bills and you can concentrate on the important stuff, like planning your next night out (and studying, of course). When it comes to knuckling down, you're free to use our on-site library for all of your horizon-expanding needs and if you'll be commuting to UoS in a vehicle, our car park and bike storage is complimentary.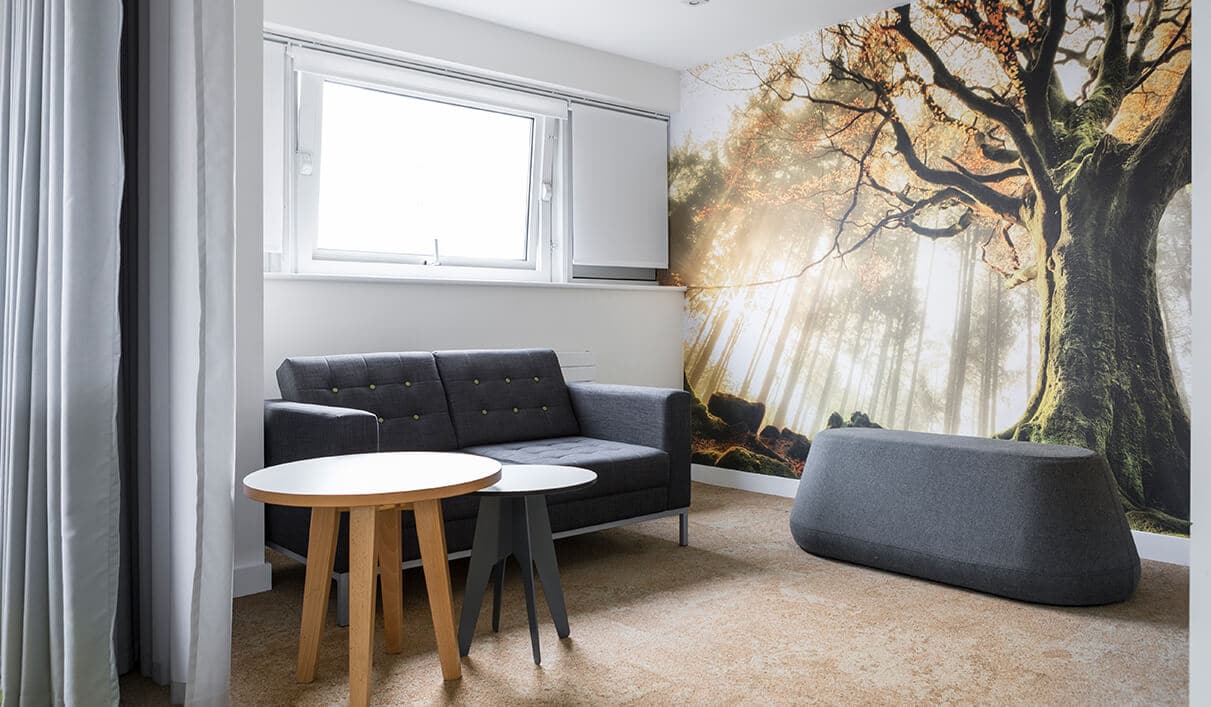 Discover your city
A city in Greater Manchester where human activity can be traced back to the Stone Age (seriously), Salford has been home to a real variety of people over the years.
University of Salford

14 minute walk

Salford Crescent

15 minute walk

Manchester Airport

26 minute drive